Meet The Programme Manager – Dr. Katrina Macintosh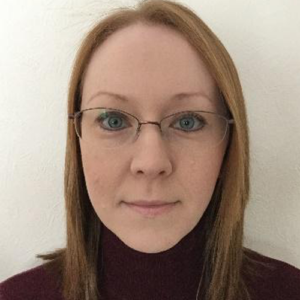 I joined Queen's University Belfast as a Research Fellow in October 2015.  Prior to that I worked as a post-doctoral researcher at Ulster University, where my research focused on lake ecosystem interactions across a nutrient gradient, and water quality monitoring techniques in agriculturally dominated catchments.  My PhD investigated naturally occurring iron deposition in upland catchments and its effects on aquatic ecology.
My research expertise spans phosphorus sustainability, decision support tools for nutrient management, policy, water quality, freshwater ecology and catchment science, as well as social science.  I am an advocate for the implementation and adoption of circular and bioeconomy strategies relating to sustainable nutrient use, waste valorization and the associated benefits to ecosystem service delivery.  I have conducted social science research into the adoption of a sustainable phosphorus use system on the island of Ireland, and into farmer use of decision support systems for livestock manure management.
I was an invited member of the U.S. National Science Foundation's Phosphorus Research Coordination Network, run by Arizona State University.  This Network is a global collaboration of phosphorus experts (from across the U.S., New Zealand, Australia, China and Europe) who research and develop solutions in the area of phosphorus management as a critical global problem.
I am a Fertiliser Advisers Certification & Training Scheme (FACTS) qualified advisor.
INTERESTING FACTS ABOUT KATRINA
Do you have any hobbies?
Horse riding and motorsport, particularly navigating at grass root Targa rallies!
Can you cook? If so, what is your signature dish?
I'm more of a baker than a cook – I've been told my lemon drizzle cake and raspberry ruffle cheesecake are not too bad…
What book are you currently reading?
The Horseman by Tim Pears
What is your favourite TV/radio show?
I'm not much of a TV fan, but do like a good boxset, all-time favourite has to be Breaking Bad
What is your favourite Film?
A Good Year – directed by Ridley Scott
If you were hosting dinner which would be your top 4 celebrities to invite?
David Attenborough
James May
Anthony Hopkins
Rory Best
Do you have a pet? If so, what is it and what is its name?
I have a thoroughbred mare called Larkmead, Lara for short
What is your favourite animal?
Tie between sloths and the kākāpō – both endearing creatures
What are the top 3 things on your bucket list?
See both sloths and kākāpōs in their natural environment
Take in the Northern Lights
Who is your favourite superhero/cartoon character?
Has to be 'Sid the Sloth' in Ice Age
What is the most exciting thing you have ever done?
Visited Kenya and experienced its epic wildlife
If you weren't in your current position what job/career would you like to be doing? 
Farming – mixed system – grain production for on-site beer brewing, and native breed cattle